MyMalekso is an innovative, cost-effective business improvement and governance digital platform designed for and used by Councils, Chambers of Commerce, Franchises, Peak Bodies and other funding organisations to deliver business growth, improvement and mentoring programs.
Our digital based management and engagement tool provides business acceleration and growth programs for start-ups, micros and small to medium businesses regardless of location.
It is our vision to contribute substantially to the growth of regional businesses, which we can accomplish using technology combined with decades of business management experience.
MyMalekso for Councils, Chambers of Commerce, and other bodies such as associations
REPORTING • GOVERNANCE • ACCOUNTABILITY


MyMalekso levels the playing field between metro, urban, regional and remote businesses for the delivery of professional advisory services.
Generally, the businesses that require assistance the most are those that can least afford it. MyMalekso delivers services at greatly reduced prices, while providing accountability, governance, reporting and performance monitoring.
Our platform helps Councils, Chambers of Commerce and other industry or agricultural bodies to considerably increase the pace of business acceleration, while reducing the cost of administering business improvement and mentoring programs. The performance reports generated provide a valuable 'proof of performance' or ROI tool to support funding requirements.
Two key areas for organisations
Managed advisor driven business acceleration or mentoring programs
Proven programs developed over ten years of consulting.
Low cost, high impact.
Can be delivered by any business Advisor who uses MyMalekso.
Deep data reporting is available, providing visibility over funding spent and the outcome of such activities.
Unlimited access automated business acceleration reports and programs
Allows any business owner to access the knowledge of experienced business advisors without the huge costs.
Output is an automatically generated detailed advisory report plus access to the business owner's business improvement dashboard.
Monthly check-in questionnaire updates data so that business owners can track the success of their business acceleration and improvement activities.
Deep data reporting is available, providing visibility over where funding was spent and the outcome of such activities.
How can MyMalekso benefit you?
Funds management:
Transparent management of funding (grants) for business acceleration, improvement or mentoring programs. Our platform gives you far stronger ROI's compared to traditional advisory programs, by using digital technology as an important enabler of service delivery.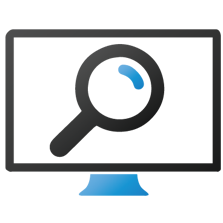 Governance and Visibility:
Using MyMalekso, your organisation will have better visibility over how programs are being delivered and whether they are effective or not.
Reporting:
Access never before possible data across a deep layer of information gathered through the use of MyMalekso. Make data driven, real-time decisions that will have a positive impact on communities.
Member driven organisations:
MyMalekso provides unparalleled opportunities for your members.